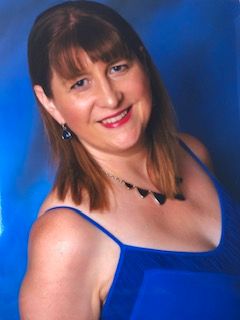 A third-generation barbershopper, I started singing aged 14 with the Reading Barberettes. From a young age I had a passion for learning and was known as a sponge because of my thirst for knowledge. I joined the chorus performance team and loved being a part of creating new ideas.
In 1998, I moved to the south coast and joined Arun Sounds in Bognor. My love of performance soon took over and I worked on performance with the chorus and later became Assistant MD. This gave me the opportunity to attend a LABBS directors weekend and the BABS Directors college, both terrifying and exciting!
In 2005, I moved to the Sweet Adeline chorus Spinnaker. In 14 years with Spinnaker chorus I was a vocal coach, deputy section leader, and member of the performance team.
I have been lucky to sing in lots of quartets. Every quartet experience is unique and special, and my quartet mates will always have a special place in my heart. I love quartet singing and the bond that quartets share. I am proud to have won two LABBS bronze medals with Road Trip and last year competed at LABBS with GinSing.
I am honoured and excited to be appointed as the new MD for Cascade. The first time I visited I was blown away by the love and friendship the group shares. For me, this epitomises the true meaning of barbershop. Their love of singing and desire to learn and improve whilst still having fun is truly magical.
My role as MD is to enable these ladies to become whatever they want to be. Becoming MD during lockdown has been interesting but we have managed to launch a new song and we can't wait to sing it all together.
Together we will learn and grow, we have an exciting future ahead 😊